Fuel Your New Year With Greater Focus
New Year's resolutions have a bad reputation. Unfortunately, resolutions are usually a list of vague things we want to accomplish in January that are forgotten by February.
At Launch Youniversity, we believe that a new year is a perfect time to reset our minds, clear away distractions, and charge into the next 12 months towards clear goals and results. That's why we created Rocket Fuel: 10 Ways to Launch Your New Year — a free, downloadable goal-setting and planning guide to help you think through your hopes and dreams for the year ahead and get practical on how you'll achieve them.
Download Rocket Fuel, print it, fill it out, and keep it in a place where you can see it all year. We believe that you're capable of achieving great things in 2018.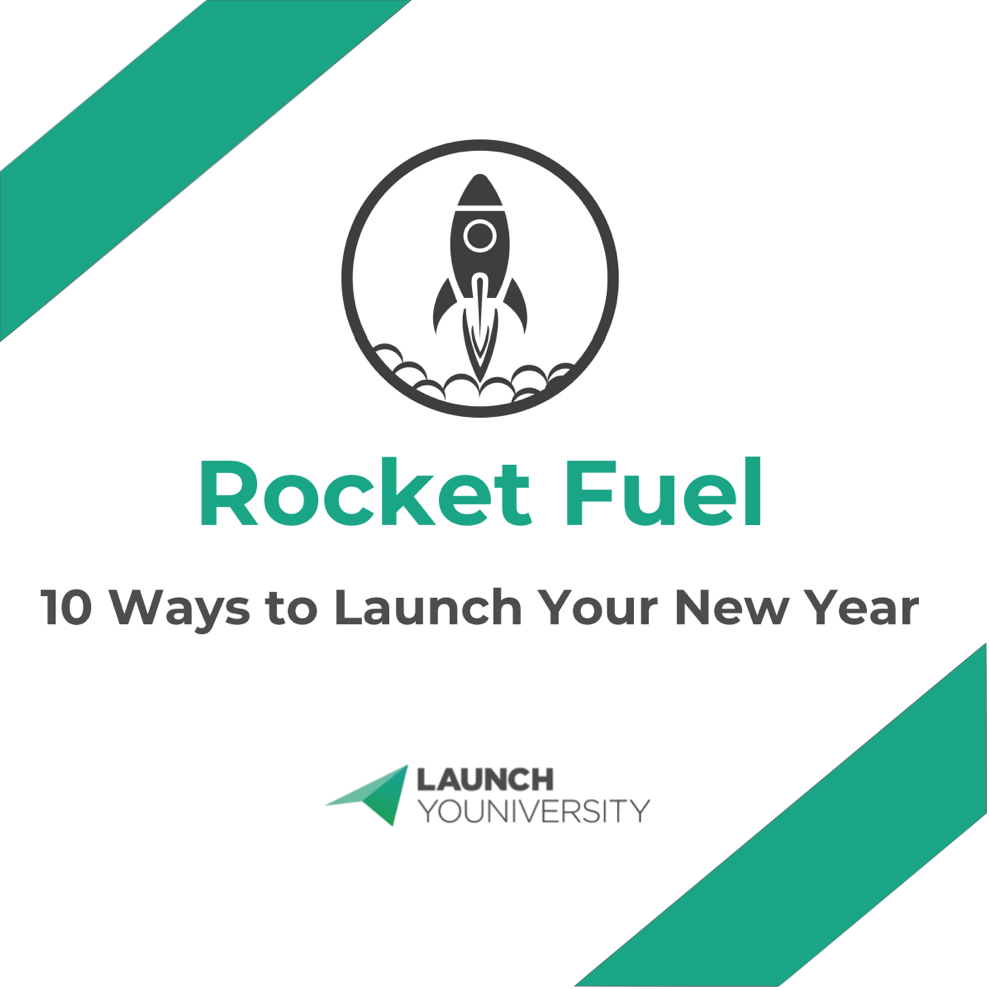 Get Your Free Guide Today