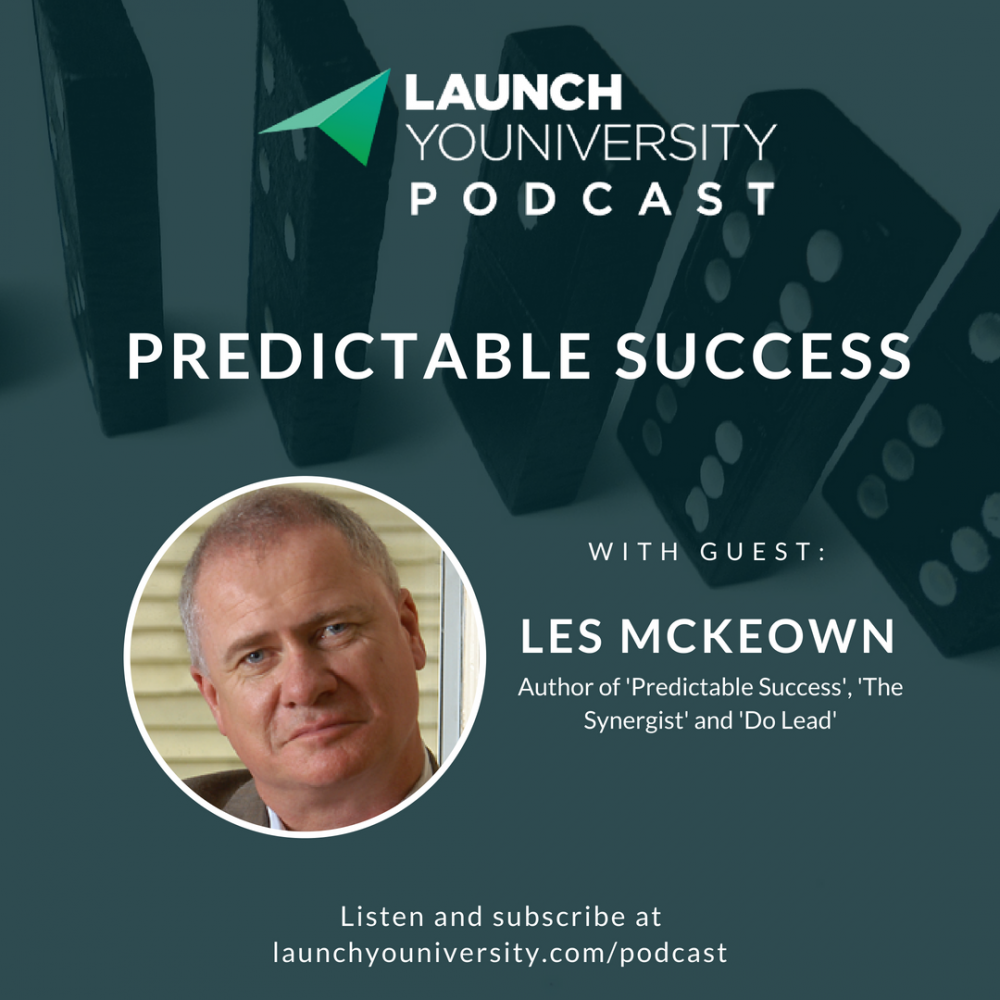 Summary:
Les McKeown is joining us on the Launch Youniversity Podcast, and we couldn't be more honored to have a conversation with him. Les is the brilliant mind behind books like Predictable Success and The Synergist. Today, Kevin and Jeff are sitting down with Les to talk about Predictable Success: the underlying, repeating patterns in the context of any organization. Les is sharing his knowledge on how to get there, how to stay there, and how to diagnose where your business is in the life cycle.
Welcome to Episode 081 of The Launch Youniversity Podcast.
Links + Resources:
Predictable Success by Les McKeown
The Synergist by Les McKeown
Three Takeaways: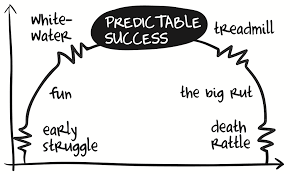 1. There are three stages of growth.
The growth stages are where 80% of all new businesses fail. These stages are fun and exciting, but challenging, as you begin to make mistakes and land in white-water.
Early struggle means you haven't broken through to profitability. If this is where your business is, you need to focus on one thing: finding a profitable and sustainable market.
Les' advice: Having one large client doesn't mean you've found a market. You can quickly lose that one client and find that you actually have no market.
2. The peak stage is Predictable Success.
The peak stage is the stage of Predictable Success. What's the difference between this stage and the fun stage? Scalability. When you're in this stage, you can grow your business to however big your industry will allow. It's a stage of fun and excitement while having the right processes and procedures in place to keep things on track. If you do the right things, your business can stay here forever.
3. There are three stages of decline.
The treadmill stage is the opposite of white-water. In white-water, you have no process. In the treadmill, you have too much process. There's a checklist for everything, and the team is motivated by seeing that each box has a checkmark. The business becomes numb to the fact that it's beginning to decline.
When the business finds itself in the death rattle, there still may be signs of life. You might still have clients or team members…but they're false signs of life. You don't have a market for your business anymore, you aren't growing or doing anything new, and your talent decides to move on.