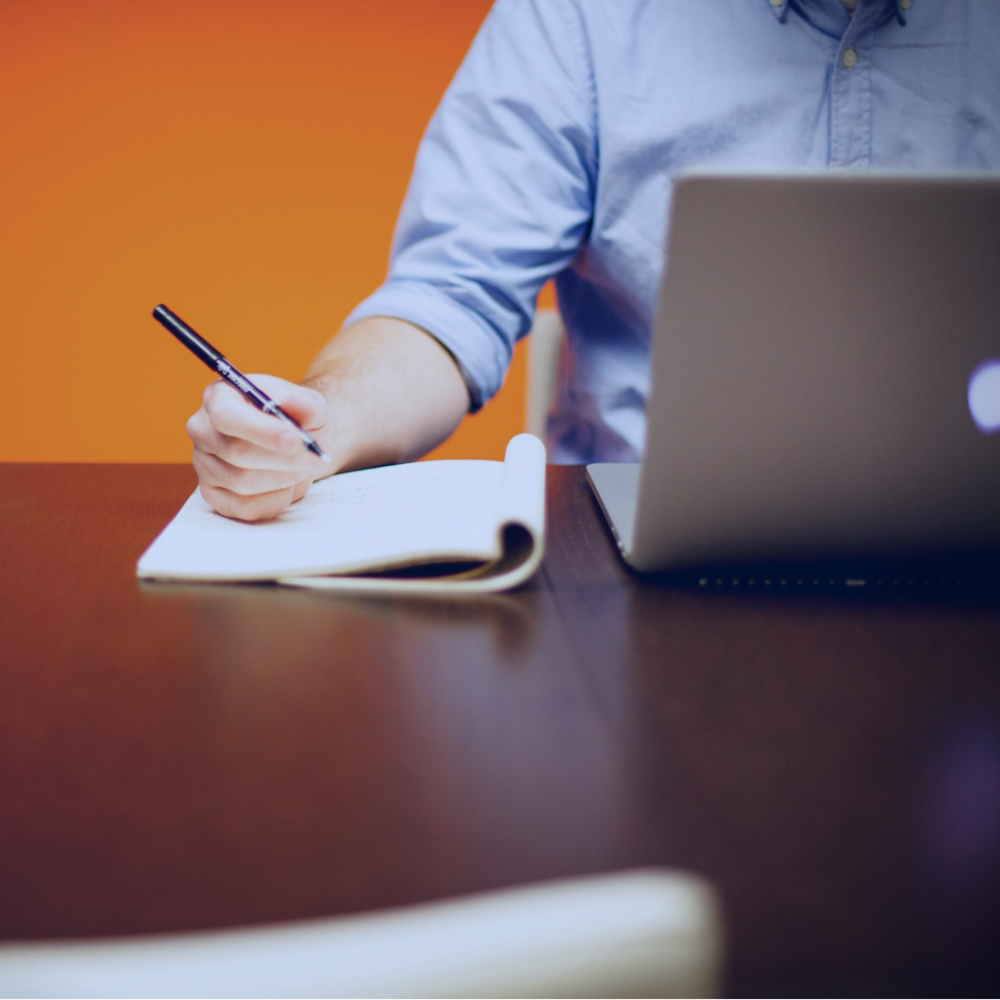 We've gotten to interview some incredible guests on this podcast. A top clothing designer, a best-selling author and Justin Beiber's vocal coach… to name a few. While every entrepreneur has a unique perspective, there are a few common denominators that most everyone has learned along the way.
1. Your time is your most valuable resource.
When you own a company, everything and everyone will be competing for your attention at all times. Put processes in place to protect it.
2. Fail fast and fail cheap.
Don't be afraid to run quick experiments to learn what works and what doesn't. When you know, you don't need to waste time and capital on what doesn't work. Pivot quickly.
3. You just need one person who's been there before.
It's not uncommon to hear "it takes a village" or "find your tribe" when listening to startup advice. But that can be intimidating for first-time business owners. Where do you even find the village? What if you're a tribe of one? It's okay. Focus on finding just one person who's been there before, someone you can call and ask, "Do I need to file this paperwork?"
4. You're not the only person investors are meeting with.
Shark Tank has given entrepreneurs the false impression they'll pitch to four people and get to choose their offer. In reality, investors are typically looking at up to 100 different deals at a time. You'll be turned down…a lot. Don't let it stop you from moving forward. With each pitch, you'll get better and better.
5. Vision alone can't run a business.
You might have an innovative, inspiring, crystal-clear vision, but if you don't have a solid business plan, then you won't see profits. Cash is the lifeblood of your business, and without it, the vision will never come to fruition.
6. Leadership matters.
If you want to keep a great team, be mindful of how well they're being led. When people start to leave a leader or department, it's time to pause and ask, "Is this a trend?" Don't let bad leadership undermine what you're trying to do with your company.
7. Don't be afraid to look at what other people are doing.
When launching, there's a lot of pressure to do something nobody else has done. But, that doesn't mean you can't pull inspiration from companies you admire. Find a brand you respect (in or out of your industry) and study their past launches. What did they do well? What didn't they do well? What would you have done?
8. You already have what you need to get started.
We tell ourselves lies and excuses like, "I don't have the right equipment" or "I don't have a customer base yet" when the truth is: The most successful entrepreneurs didn't when they started either. They moved forward with what they had and made upgrades as their business grew. If Steve Jobs started in his garage, you can, too.
9. Create the kind of company you'd like to work for.
Culture happens no matter what. So instead of just letting culture happen to your business, be intentional about creating it. Always ask yourself: If I didn't own this company, would I like working here?
10. Making your first hire is scary, but worth it.
As a business owner, it's easy to look at a hire as loss-of-profit. But when you hire well, having a team that supports you will change everything (For the better!).
We hope this list inspires and challenges you to stay the course on the entrepreneur journey. If you're learning hard lessons, you're in good company! We know with vision, passion, and business plan… there's nothing you won't be able to accomplish.
Tune into The Launch Youniversity Podcast every Thursday to hear words of wisdom from people who have been there before. Available through iTunes, Stitcher and more.